Exotic Specialty Services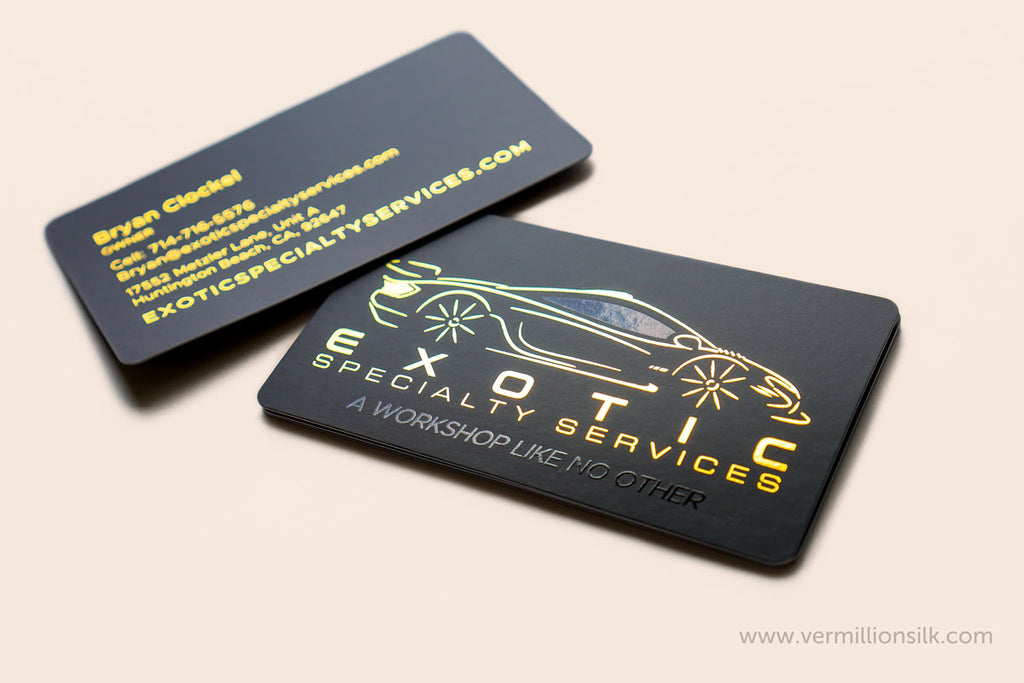 Additional Info:
We helped Exotic Specialty Services create a luxury business card design. When they came to us for specialty business cards, they knew they wanted gold foil with black. We designed their card with their exotic car logo in gold foil, and added a touch of blind spot uv for the windows of the car to create an effect like glass and give the design an extra dimension. Underneath their logo is their slogan in blind spot uv gloss. The card itself is solid black ink, but no other ink was used since all information appears in foil and spot gloss.
Looking for your own professional business card design? Order our custom design service along with your business card printing. 
Print your Own Silk Business Cards
« Back to the Gallery