MAPS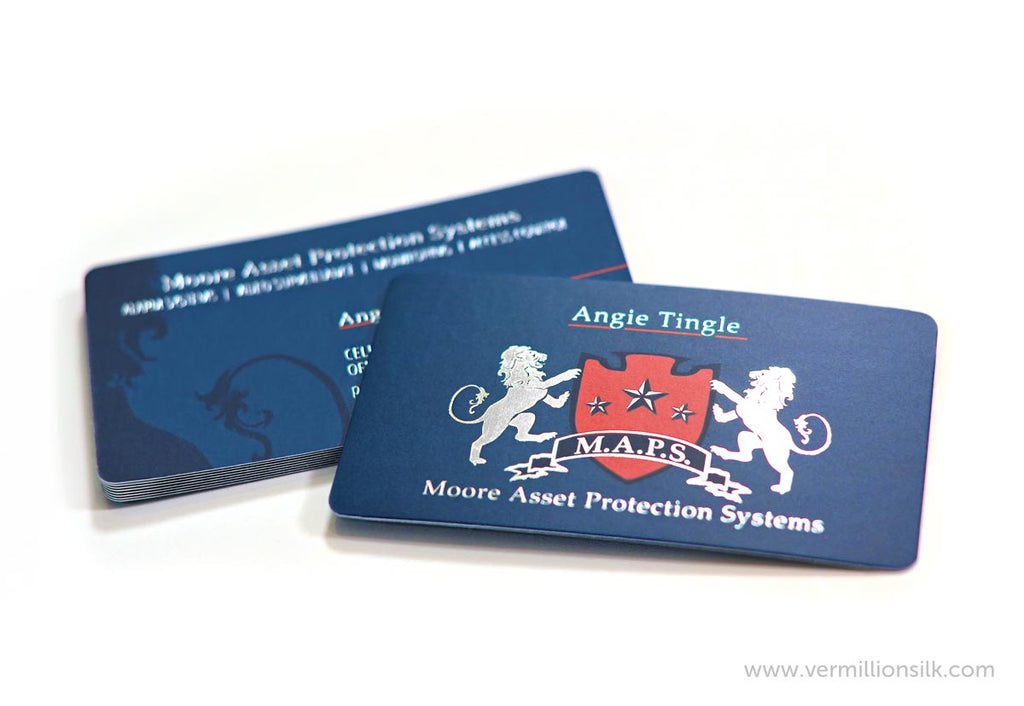 Print Options Used:
Foil Stamping, Rounded Corners, Silk Lamination,
Additional Info:
The MAPS business card design is a great example of some of our very complex and intricate foil stamping. The silver foil stamping blends with the rest of the design in ink and all of the lettering on the card is stamped in silver foil. Last, 1/8" rounded corners add the finishing touch for a truly luxurious business card. 
Print your Own Silk Business Cards
« Back to the Gallery
Subscribe to our email newletter for inspiration and deals
Follow us for unique business card inspiration:
RSS
Copyright © 2013-2023 Vermillion Silk. All Rights Reserved.
Silk business cards from Vermillion Silk are luxurious, high end business cards which undergo a special lamination process that creates a rich silky smooth matte texture. Your silk business card order can be customized with many premium print additions including: foil stamping, die cut corners, spot uv gloss and more. Vermillion Silk is an industry leader in quality, service and turnaround time. If silk and suede business cards are new to you, learn more here:
What are Silk Business Cards? | Suede Business Cards vs. Silk Business Cards, Which Finish is Best?